About
Thanks for visiting my shop. My name is Owen Delaney, Artist and map maker. Here's a little background about me:
After studying Art and History of Art to A-level standard at school, I went on to pursue a career in IT. I continued to draw and paint in my spare time over the years, and one day my passion for running and exploring the outdoors inspired me to draw a map of The Arc of Attrition - a long distance footrace along the South West Coast Path in Cornwall, after somehow managing to haul myself over the finish line.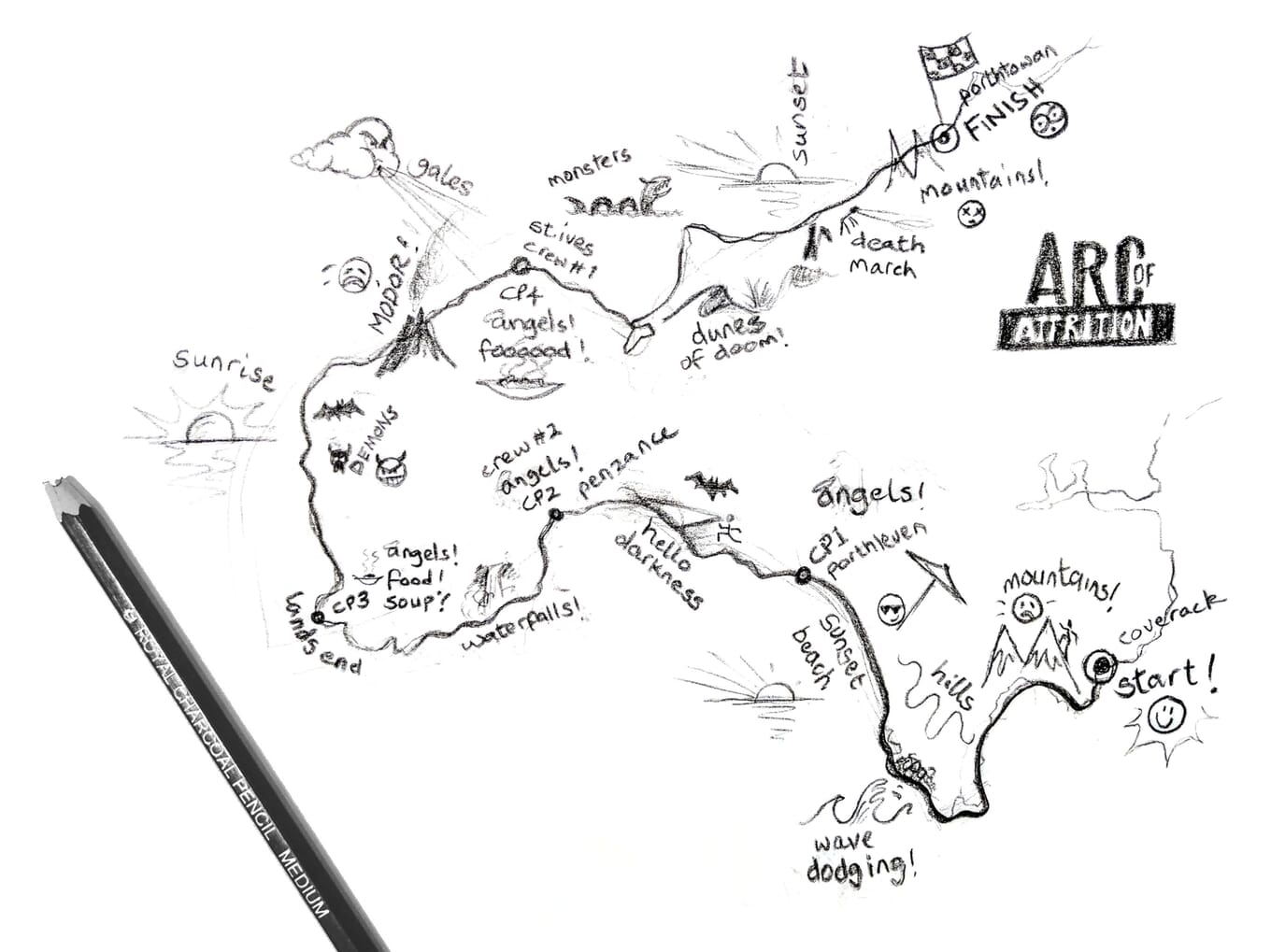 This sowed the seed, and more maps followed of my experiences on the trails. This led to requests for commissioned work from other runners and event organisers.
The maps have now become another big passion in my life, and as of September 2019, a new full time career. I put a lot of thought and effort into my commissions, drawing on traditional and modern cartography techniques, always looking to create the best possible result for my clients.
You can find prints of my previous work here on my shop. If you can't find what you're looking for, please drop me an email as it may be something I am planning soon.
Alternatively we can discuss a commission for your own original bespoke piece of art. Find out more at the link below: